Sunday, October 09, 2011 10:06
The BBC pulled
Jessie J
out of the proverbial hat yesterday on Chris Moyles's Radio 1 Breakfast Show and revealed that the 'Price Tag' popstar would be the first name on the team sheet when it comes to its new mega-sized reality show The Voice.
Hitting screens in early 2012, the Beeb will be hoping that its significant investment in the singing contest can erase all memories ofFame Academy and finally give them something to match the ratings of Cowell's ITV1 big beasts Britain's Got Talent and The X Factor.
Key to the show's success will be the choice of judges and host. Wheel out Graham Norton and John Barrowman and the show's doomed to follow Don't Scare the Hare into the BBC teatime trashcan. If they can pull off a list of credible, colourful and coherent coaches - they may just have something special on their hands.
We suggests some names that we would love to see holding court and in charge of a swivel chair on The Voice.
---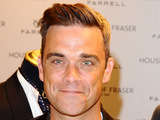 A Big Current Popstar
Record sales, credibility and appeal to greying-around-the-temples Radio 2 listeners needs to go out of the window. If the BBC want The Voice to succeed. James Blunt can jog on and Michael Bublé should be crossed off all lists. If they can nab a certain Robbie Williams off the clutches of Gary Barlow and X Factor that would be a killer steal.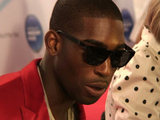 If Robbie Williams is too busy then Adele or Lily Allen would fit nicely alongside Jessie J as relevant, established and respected pop music figures. Tinie Tempah, Bruno Mars or even Dizzee Rascal, who has reality TV experience on Sky1's Must Be The Music, are also good shouts. Of course, there's always Cheryl Cole as well...
---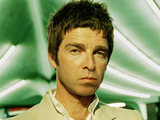 The Wildcard
If The Voice wants to get one over on X Factor in the way that the US version did over American Idol, they need to find their own Ce Lo Green. A judge with attitude, swagger and edge. A Gallagher brother would certainly make a tasty addition if they could mellow down their fruity language.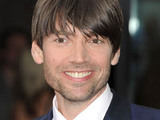 If the Gallaghers are too busy squabbling, their old chart rival Alex James from Blur would be a good fit. He's done a bit of TV judging in the past (Orange Act Unsigned) and he's not shy of the limelight. If the Beeb are willing to splash the cash, a Kanye or a Jay-Z would be even more spectacular, but it seems unlikely we'll be seeing either chilling down Television Centre anytime soon.
---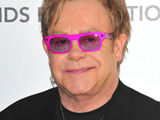 The Distinguished Pro
It can't be all young hot shots and wild rock and rollers. The Voiceneeds some grizzled, respected old timers as well if it wants to succeed. Lenny Kravitz has been mooted, but frankly we can't think of anyone more boring. Elton John has made a few snipes at the X Factor, but pop's ultimate drama queen would be an ideal fit for the show.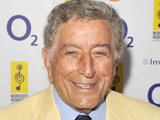 If Elt is too busy with his candles in the wind, why not Tony Bennett? Currently back in the charts, he'd bring some dapper style to primetime. Tom Jones, a Bee Gee, Simon Le Bon, Rod Stewart or Neil Diamond would also be a good fit in the elder statesmen role. Just please God, don't let anyone at the BBC call up Fame Academy's Richard Park.
---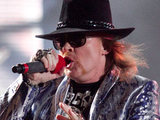 Never Going To Happen, But We Can Dream...
The BBC are not known for taking major risks with talent, but if the show's to succeed they could do worse than getting in a Sharon Osbourne-esque figure to shake things up a bit. We're obviously in fantasy land here, but wouldn't it be great to have Morrissey dishing withering one-liners to the acts, Axl Rose growling his way through a training session with his contestants, or even Sharon's husband Ozzy teaching the hopefuls the art of bat-eating?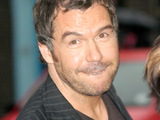 Not outlandish enough for you? Why don't the Beeb give Kate Bush a call and try to get her out of hiding. Maybe she's a closet reality fanatic and we just don't know about it yet. '80s jokers Milli Vanilli know the importance of a good voice and aren't too busy or expensive, so they could fill the fourth spot for cheap. Or even lower down the scale, the BBC execs could take a 'popshot' at Cowell and hire his X Factornemesis Steve Brookstein. He'd certainly be able to advise the contestants on what not to do if they win.
Who do you think should join Jessie J on The Voice UK? Share your suggestions below!